Spinach is a powerful vegetable with lots of nutritional value packed in. To make it easy to benefit from spinach each day, we have 10 delicious spinach green smoothie recipes for you to try! 
1. Green Pina Colada Smoothie
If you want the taste of relaxation combined with nutritional value, this Green Pina Colada Smoothie recipe is perfect for you!  All you need is 5 minutes to make this, and it's great for any time of day.
2. Pineapple Spinach Green Smoothie 
 This Pineapple Spinach Green Smoothie recipe takes just two minutes to make, and includes ingredients you likely have in your refrigerator already. Great for a grab and go breakfast!
3. Green Monster Smoothie (with Chia Seeds!)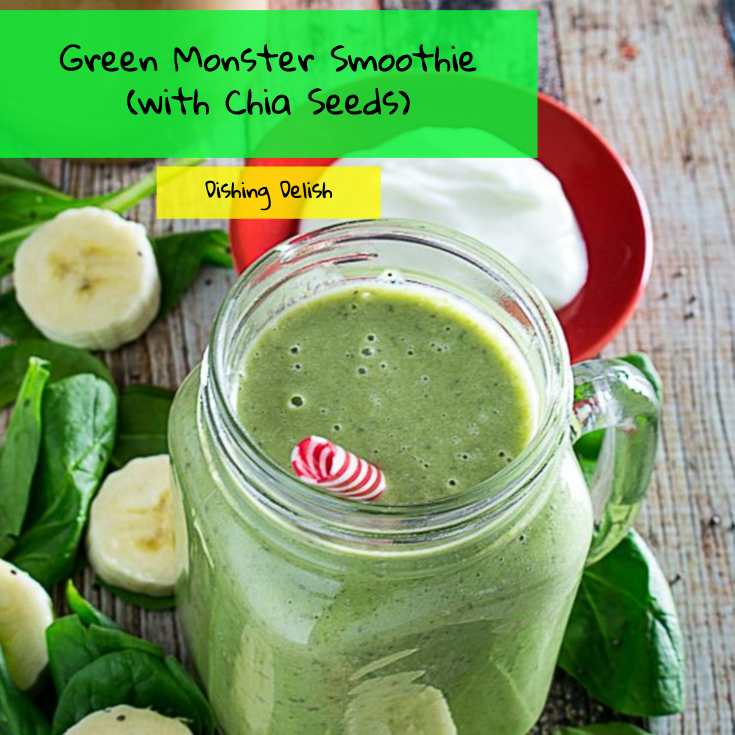 Looking for something nutrient-rich and filling? This Green Monster Smoothie recipe has it all! Perfect for the morning or for a midday snack to keep you feeling full and ready to take on the day. 
4. Strawberry Spinach Green Smoothie 
Grab your blender and get ready for a flavor party! This Strawberry Spinach Green Smoothie recipe combines oranges, bananas, strawberries, and spinach for a refreshing smoothie that is great any time of day. Sip it at breakfast or while you are laying in the sun. 
5. Tropical Green Smoothie 
It may seem hard to believe a green smoothie can taste like a sweet treat, but this Tropical Green Smoothie recipe will show you just how possible it is! With mango, pineapple, strawberry and more, this is one flavor-packed smoothie full of vitamins and nutritional value. 
6. Pineapple Paradise Spinach Smoothie
 Tropical fruit flavor isn't reserved just for juice. This Pineapple Paradise Spinach Smoothie recipe gives you that tropical taste while also providing you with a wealth of nutrients. Just toss the ingredients in the blender and you are ready to go!
7. Chocolate Mint Spinach Smoothie 
Mint is one of the most refreshing tastes, but we seldom have mint leaves in our diet. This Chocolate Mint Spinach Smoothie recipe lets you feel as though you are just drinking a sweet treat – but it is full of benefits for you! Talk about a great alternative to fattening dessert options. 
8. Wild Blueberry Banana Spinach Power Smoothie  
Love berries? This Wild Blueberry Banana Spinach Power Smoothie recipe incorporates all of your favorite berry flavors with banana, spinach, and even chia seeds! This smoothie is full of fiber and naturally sweet. 
9. Pink Grapefruit Green Smoothie 
The taste of a juicy grapefruit is a great start for the morning. This Pink Grapefruit Green Smoothie recipe combines pineapple, grapefruit, spinach, and avocado for a nutritious breakfast. This is a smoothie you could easily eat every day!
10. Kid-Friendly Green Smoothie 
It can be difficult to get kids to eat their vegetables. Luckily, with this Toddler-Friendly Green Smoothie recipe, it has never been easier to make veggies taste good! All you need for this is four ingredients.
Hopefully you found a spinach smoothie recipe here that suits your needs! If you have any suggestions, let us know. Feel free to ask any questions or let us know what you liked best!